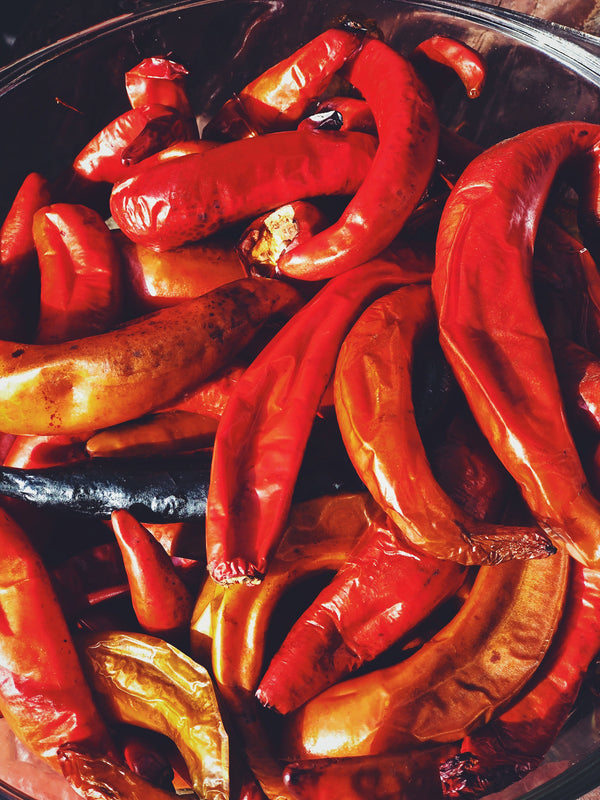 PROUDLY MADE IN TEXAS
Old Bones is lovingly hand crafted - cooked, bottled and labeled by hand in Houston, Texas.
We challenge you to try the USA's best tasting hot sauce - get your hands on some now!
CHECK OUT THE COLLECTION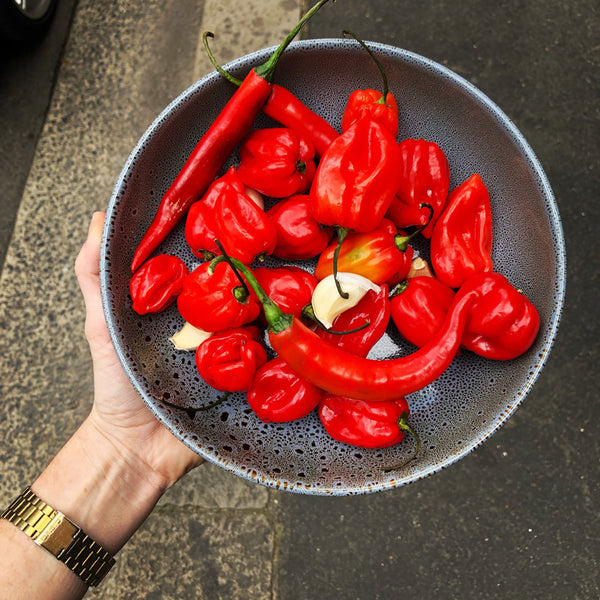 DON'T SETTLE FOR AVERAGE
Ditch the graveyard of forgotten sauces at the back of your pantry.

Bin the used-once-and-forgotten, eye-wateringly hot gag-gift your friend gave you for Christmas.

Stop settling for sauces that are too spicy, too bland, too watery or just too mediocre for a goddamn hot sauce connoisseur like yourself.
It's time to step up your hot sauce game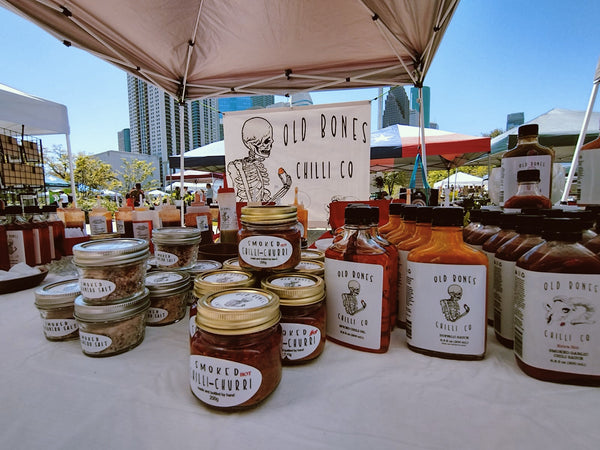 SURPRISINGLY VEGAN AND GLUTEN FREE
With flavour so rich you'll feel it in your bones, Old Bones uses vegan-friendly and gluten free products and processes so that nobody misses out, delivering a unique and outrageously delicious range of hot sauces and condiments, from mild all the way to blow-your-jaw-off, that can be enjoyed by anyone and everyone across a range of different dishes and cuisines.
SERIOUSLY, PUT IT WITH ANYTHING
AWARD WINNING SAUCES
Celebrating our most recent wins at the Saucetown Hot Sauce Awards 2022
🥇 1st Place Best Hot Sauce (Mild) - Smoked Garlic Chilli Sauce | 🥇1st Place Best Hot Sauce (Extra Hot) - Jawbreaker | 🥇1st Place Best BBQ / Marinade - Chilli Churri |🥈 Runner Up Best Hot Sauce (Hot) - Smoked Garlic Chilli Sauce Extra Hot